Johnstone History Museum
Johnstone History Society • Scotland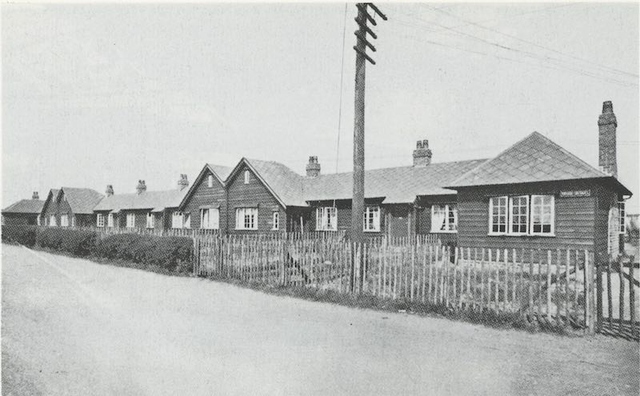 These houses served factory workers and later other residents for over 50 years.
Item ID: 9518
Several of the workers at Georgetown Filling Station lived in purpose-built wooden cottages around the factory. The buildings in this photograph, known as Mosside Cottages, were located just off the Houston Road, near Netherfield Farm. They were serviced by a store, gardens, a post office, and allotments with flowers and vegetables and, up until its closure in 1959, by the former Georgetown railway station.

They continued in existence until well into the 1970s, more than 50 years following the closure of the filling factory at the end of the First World War. After falling into disrepair, they were demolished and consigned to the pages of history.