Johnstone History Museum
Johnstone History Society • Scotland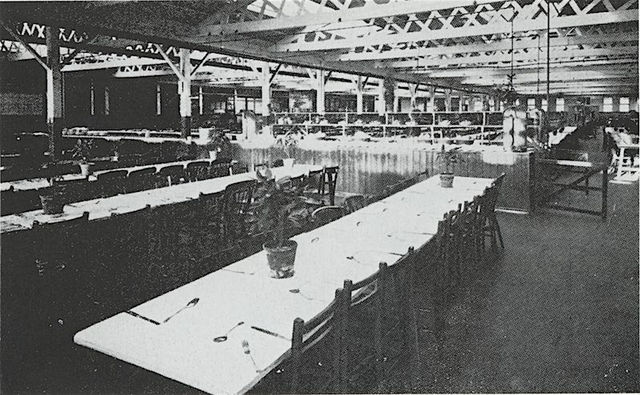 Up to 70,000 meals per week could be served in the factory's cafeteria.
Item ID: 9517
Keeping the workers fed and watered was one of the most important duties for management at the Georgetown factory. This was an onerous task, involving as it did, the running of four canteens each fully equipped with tables, chairs and cutlery, and providing food for 9000 hungry workers at the same time.

The canteens were embellished with flags, bunting, flowers, shrubs and pictures as well as pianos which could be used during lunchtime sing-songs.

It is estimated that around 70,000 meals were served every week with fresh, succulent fish being conveyed down to Georgetown every day from Mallaig in Inverness-shire by train and van.