Johnstone History Museum
Johnstone History Society • Scotland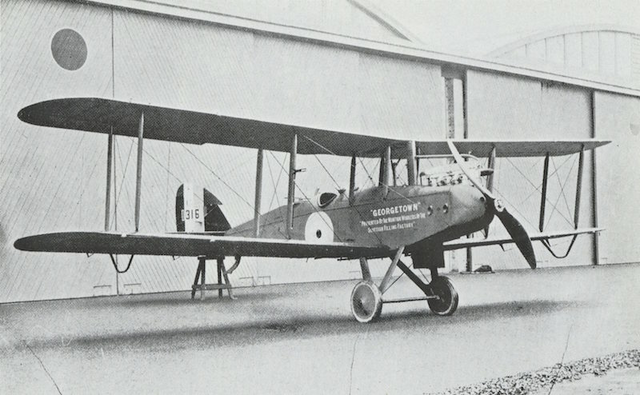 Factory workers sponsored this biplane, collecting £2500 for its purchase.
Item ID: 9515
During the First World War, workers at the Georgetown Shell Filling Factory held fund-raising events to provide provisions and treats for military personnel at the battle front. These included gloves, socks, jerseys, cigarettes, biscuits, sweets and magazines.

More unusually, the employees gathered the incredible sum of 2500 pounds which they presented to the Secretary of the Air Ministry for the purchase of a fighter aircraft. This biplane, with its front propeller, was known as the Georgetown and saw active service towards the end of the conflict.

The workers were praised in person by leading British politicians like Sir Winston Churchill and Andrew Bonar Law who came to the factory to thank them for their sterling efforts.

--Ed. note: With inflation, £2,500 would equate to £168,188 in 2018 funds.