Johnstone History Museum
Johnstone History Society • Scotland
Kicker headline
Graham's Test Page
A walk around Houston village - 16th July 2021
This is a test. Please delete.
ohnstone Band had a piece of music specially commissioned to perform at the recent Kapitol Cory Online Brass Band Championships. The piece, Black Cart Water by Nicholas Olsen, celebrates Johnstone's industrial past with the thread and cotton mills that were powered by the Black Cart Water. We hope you enjoy our performance. Thanks to Mark Good for his work on the video, to Ryan Bradley for the audio, to Kukscinema Scotland for drone footage and to Iain Murray of Johnstone History Museum for his assistance. Recommendation: Expand video to full screen.
The trick is to capture the Embed code, not the Share code.

When a video is on YouTube there's a "Share" button. When you click it, an extended set of options appears. Choose Embed and YT will display a block of code. That's what you should post. You should delete the width and height parameters. Sitemaker should figure it out; if not, blast me an email and I'll explain the settings.

Remember to turn Line Breaks OFF and HTML ON when you save.

PS: I deleted a couple of empty components from this page.
HEAD and BODY tags are not needed within components in Sitemaker.
including the use of some html tags
Friday 16th July, 2021
Weather was very warm and sunny, maybe 25degC
Lets add a table
| | |
| --- | --- |
| First Name | Surname |
| Graham | Rooney |
Same using CSS. (RC). Style tags are a bit more wordy but give more precise control. If you want to re-use the styles, put them into a class in the master style sheet for the page or for the whole site.
| | |
| --- | --- |
| First Name | Surname |
| Graham | Rooney |
The blue table uses a class in the page style sheet.
| | |
| --- | --- |
| First Name | Surname |
| Graham | Rooney |
The following photographs were taken during my walk around Houston village centre on Friday 16th July, 2021.
An alternate way to add blocks of photos:
Upload the pix to an album in the gallery and reference the album with a link.
Use a gallery graphic component and pull the pix from an album.
Several automatic layout options.
| | |
| --- | --- |
| Houstoun Square | McDowall Street - High Street Corner |
| Bird in Hand Hotel | Johnstone Station |
Small picture
Text above graphic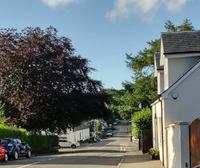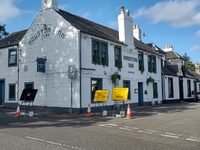 Fox & Hounds pub on South Street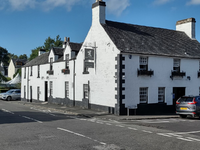 Fox and Hounds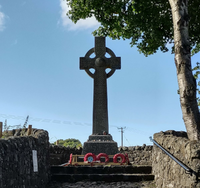 Houston House
Houston & Killelan Kirk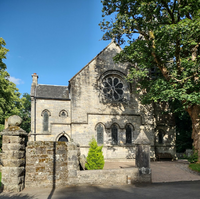 The Old School House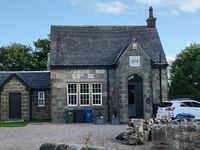 Kirk Road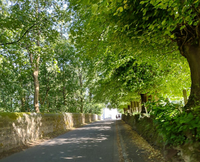 http://johnstonehistory.org/sm_cache/johnstone_43b7b9ddd060_scaled_180_auto.png